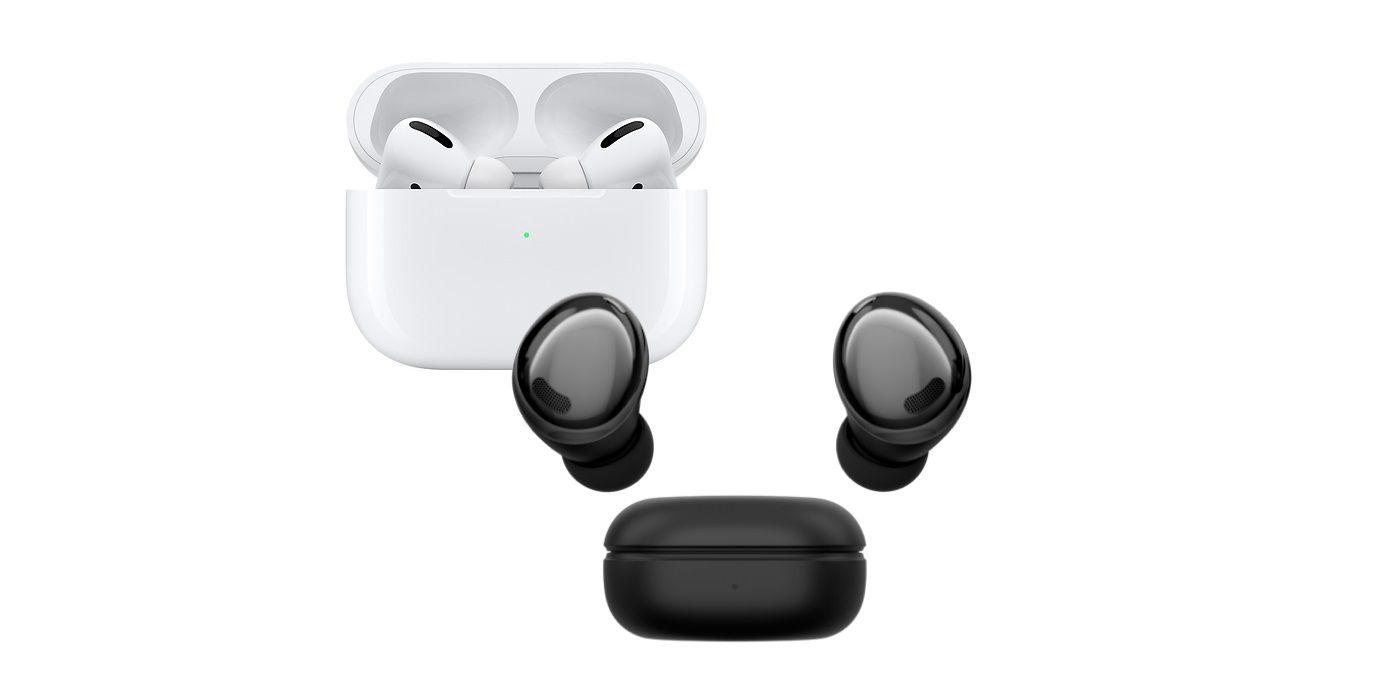 Samsung is expected to launch the Galaxy Buds Pro earbuds in early 2021 and the latest leak suggests they could be a better buy than Apple's AirPods Pro. Samsung has released multiple earbuds over the years, with the Galaxy Buds line evolving at quite the rate. However, the newest set appears to be closing the gap even more with Apple's Pro earphones and, if the rumors are correct, at a cheaper price.
Recent years have seen Samsung launch the original Galaxy Buds, followed by the Galaxy Buds+, and the Galaxy Buds Live. However, even these are not where Samsung started its earphones journey, as the company offered the Gear IconX line of audio wearables long before the Galaxy Buds name came about. In contrast, Apple's AirPods are technically still on their second-generation, although recent rumors have pointed to a new version coming at some point.
Related: New AirPods Pro & 3rd-Gen AirPods With Shorter Stems Reportedly Coming
An image provided by Walking Cat on Twitter fills in some of the previous information gaps, painting a clearer picture of what the Galaxy Buds will offer. Firstly, these earphones will apparently only cost $199. Although that's more expensive than the Galaxy Buds Live, it is still $50 cheaper than what Apple typically charges for its Pro AirPods. What's more, the price is not the only win here when comparing Apple's and Samsung's Pro earbuds.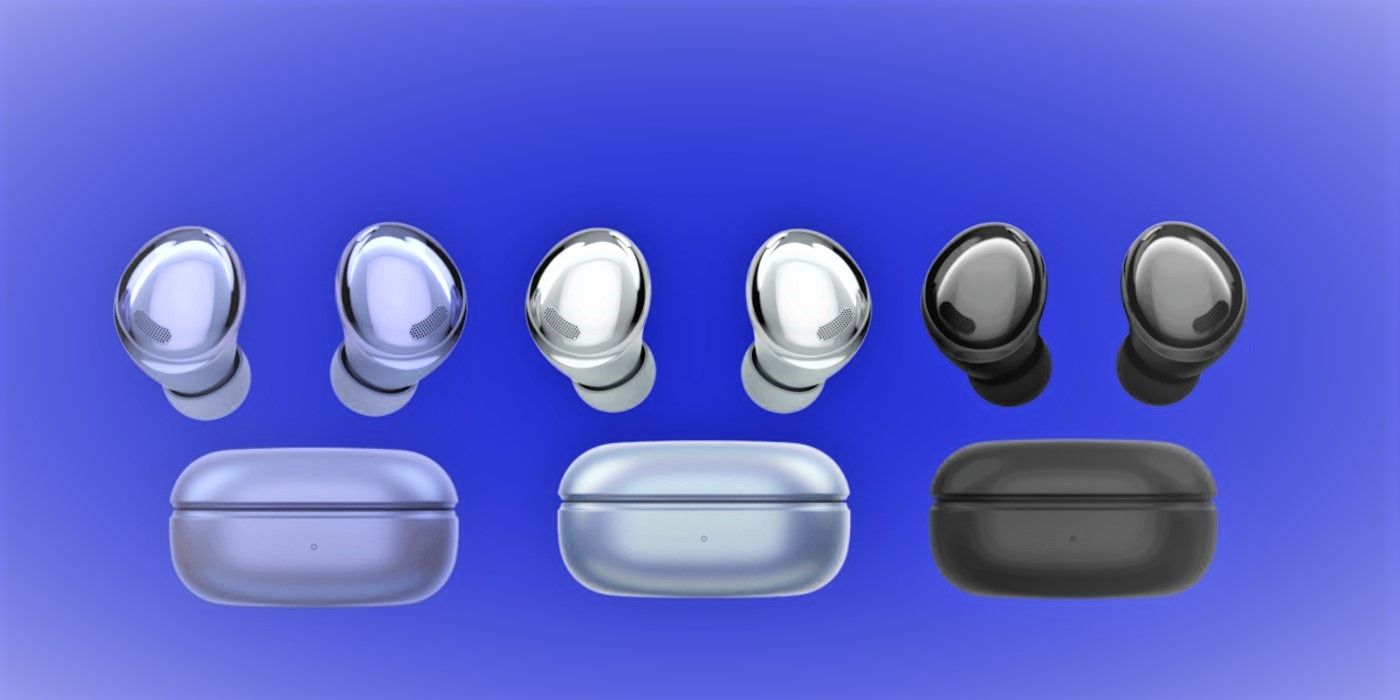 Along with the price, the leak suggests the Galaxy Buds Pro will come with an IPX7 water-resistant rating. To put this into perspective, the AirPods Pro features an IPX4 level of protection. To sum up the difference, AirPods Pro are considered sweat and water resistant, but Galaxy Buds Pro will likely be protected when submerged up to one meter, and for as long as 30 minutes. Overall, this will mark a major upgrade, considering the Galaxy Buds Live only came with an IPX2 rating. Equally as importantly is the battery life and the latest leak suggests up to 28 hours will be on offer. Although this maximum time will only be available when topped up through the case, the Buds Pro are rated to offer up to eight hours of usage per charge. For comparison, AirPods Pro's battery provides up to 4.5 hours without the case, and up to 24 hours with the case. As a caveat to this, if the leak is correct, then the Buds Pro battery life is actually less than Buds Live (with case) and Buds+ (without case).
Of course, AirPods Pro do come with ANC and a spatial audio feature that adds value to the listening experience when watching videos. However, even those gaps appear to have closed with the news that Galaxy Buds Pro will come with Samsung's own version of spatial audio, referred to as "3D audio" along with "intelligent" ANC. All of which, points to Samsung's Pro earbuds matching Apple's AirPods Pro in some areas, and beating them in some of the most important departments.
Next: Galaxy Buds Live Vs. AirPods Pro: Samsung & Apple's Earbuds Compared
Source: Walking Cat/Twitter
Read more: screenrant.com