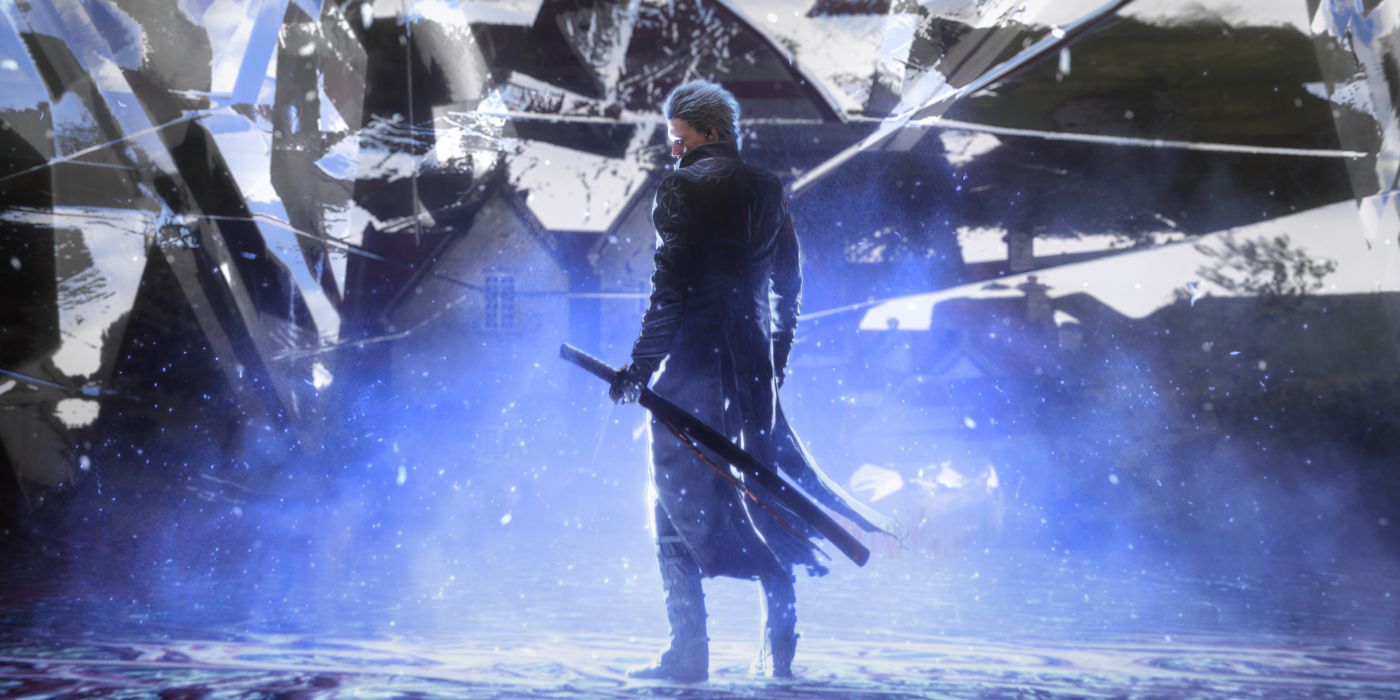 Sony's PlayStation 5 handles Devil May Cry 5's load times nearly five times faster than the PlayStation 4. The driving force behind next-generation consoles' potential success is Microsoft and Sony's insistence their new systems utilize SSDs, as lengthy loading screens have become increasingly loathed by gamers.
Devil May Cry 5's released in March 2019 for PC, PS4, and Xbox One. The game is currently being optimized to utilize the higher processing power and overall technological leap offered by the PlayStation 5 and Xbox Series X with the impending launch of Devil May Cry 5: Special Edition. DMC 5: Special Edition will offer more than faster loading times, including what could be a series first in the form of a transformation for Vergil – Dante's older brother.
Related: PS5 Preorders: How & Where To Order A PlayStation 5 [Updated]
As the industry crawls toward the PlayStation 5's console's release November 12 release date, Push Square reports Devil May Cry 5 loads nearly five times faster on the next-generation console than it did the PlayStation 4. The publication included a video it discovered of the PS5's loading of a DMC 5 playthrough, which shows the system getting through a loading screen of the game in roughly four seconds. Compared to a second video discovered by Push Square showcasing loading screens on the PS4 (also available below), the difference is roughly 18 seconds. Moreover, Capcom is including "a button prompt at the end of the loading screen, so that [players] have time to take a break or read the tooltips if [they] want to."
Faster loading times are the icing on the cake for gamers when it comes to next-generation consoles. Every fan wants to spend more time experiencing a title's story and gameplay than sitting in obnoxious loading screens. While the loading screen isn't disappearing altogether anytime soon, its less intrusive interruptions should still be lauded by the gaming community. The next step, particularly where games such as Call of Duty: Modern Warfare are concerned, is to reduce overall file sizes to cut down on the amount of space titles take up on storage devices.
One of the biggest violators in the realm of absurdly lengthy loading times was BioWare's Anthem. This blundered game – which had immense potential – suffered not only from a lack of meaningful content, but also lengthy and ridiculously frequent loading screens. There were loading screens for everything, from loading a mission or free roam area to leaving the customization screen or entering the vault. Hopefully, the PlayStation 5 and Xbox Series X will counteract such downfalls, but it's still largely up to developers to optimize their games to use next-generation consoles' hardware to their fullest.
Next: Devil May Cry 5 Special Edition Isn't Coming To PC
The PlayStation 5 will be available on November 12, 2020 in select countries and November 19 globally. Pre-orders are available now.
Source: Push Square
Read more: screenrant.com